Dr. Matthew M. Rosman, GSEE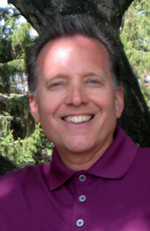 Dr. Matthew M. Rosman received his Bachelor's Degree from Hofstra University in 1982 in Psychology and his Doctor of Chiropractic Degree in March 1987 from Life Chiropractic College. Dr. Matt practiced Chiropractic Health Care at his Clinic, Nassau Chiropractic in Franklin Square, Long Island until 1996. During that time he was a business and community lecturer speaking to companies and corporations about Health Promotion and Wellness.
Dr. Matt has a well-rounded background in health and fitness, holding certifications which include Golf Conditioning Specialist, Medical Exercise Specialist, Post-Rehab Conditioning Specialist, and Health Promotion Director from: GMP Fitness, The American Academy of Health, Fitness and Rehab Professionals, and the Cooper Institute for Aerobics Research. Dr. Matt has worked with health and fitness facilities in the New York area providing leadership, training, and education for the members and staffs of these Facilities.
Dr. Matt received his Master Level Authorized Instructor teaching credential (GSEM) from The Golfing Machine in 2002. The Golfing Machine is acknowledged as one of the finest providers of professional golf teacher training in the world and has been authorizing instructors in this technique for more than 40 years. In the Fall of 2011, Dr. Matt received the GSEE credential (Golf Stroke Engineer Educator) from The Golfing Machine, LLC. The GSEE credential was designed by Mr. Homer Kelley as a next step evolution of education to the GSED (Doctorate) program. Dr. Matt is the first Authorized Instructor to receive this credential.
In 1996 shortly after he left private practice as a Doctor of Chiropractic, Dr. Matt co-founded The Academy of Applied Personal Training Education. The AAPTE and Hofstra University partnered to provide a comprehensive credentialing program for Personal Training Instructors. Dr. Matt was a lead instructor with the AAPTE as well as participated as a Course and Continuing Education Instructor.
From 2001 to 2003 he was the Long Island Area Fitness Manager for Town Sports International, one of the country's most prominent and largest providers of Fitness and Personal Training Services. From 2003 to 2006 he created, provided instruction, and served as the Golf Program Director for Play Golf!@The Training Zone in East Northport, New York.
Dr. Matt provides specialized Golf Performance and Instruction for clients, lectures, writes, and consults. He is the Director of The Golfing Machine's Division of Biomechanics and Sports Science and has created a new system of golf performance education called BIA™ (Biomechanical Integration Approach™). BIA™ includes educational coursework and programs for Authorized Instructors as well as for the Allied Health and Fitness Professional Community. Dr. Matt provides guidance and advisement to Authorized Instructors nationally and internationally who desire a more personalized first hand understanding of the TGM-BIA™ Fusion process.
Dr. Matt is the author of the BIA™ Level One Text (The Golfing Machine-Human Machine Partnership), BIA™ Level Two Text (The Science of Exercise, Nutrition, and Performance), as well as articles, programming, continuing education, and curriculum about the BIA™ System.
For more information please contact Dr. Rosman at This e-mail address is being protected from spambots. You need JavaScript enabled to view it